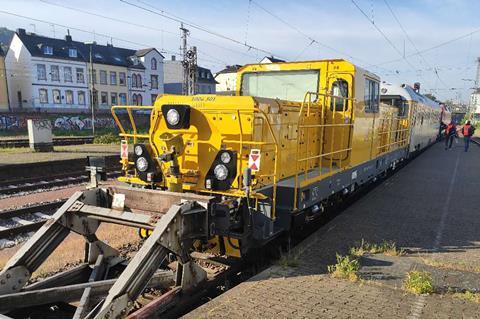 GERMANY: Trials are underway with a larger version of the AZLok shunting and engineering train locomotives which Deutsche Bahn has ordered from China's CRRC Zhuzhou.
DB ordered four 750 kW four-axle diesel-battery hybrid locomotives from CRRC Zhuzhou in June 2018 at a cost of €10m, with options for up to 16 more.
The first of two small-profile locomotives intended for hauling engineering trains on S-Bahn networks was delivered to Germany in late August 2018.
The third locomotive, which arrived in Hamburg this March, is 2·3 m longer at 16·7 m, has a 16 tonne rather than 14 tonne axleload and a higher maximum speed of 100 km/h rather than 80 km/h.