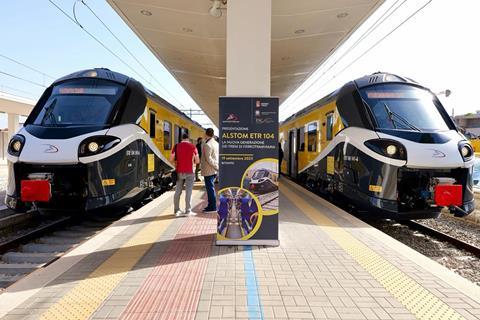 ITALY: Bari to Barletta local train operator Ferrotramviaria has unveiled the first of 11 Pop electric multiple-units being supplied by Alstom.
Ferrotramviaria has now taken delivery of five of the units, with the remaining six to be delivered a rate of two per year in 2024-26.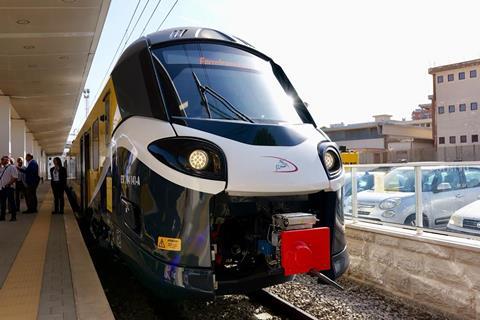 The €68m order was funded with €57m from the Puglia region and €11m from the operator.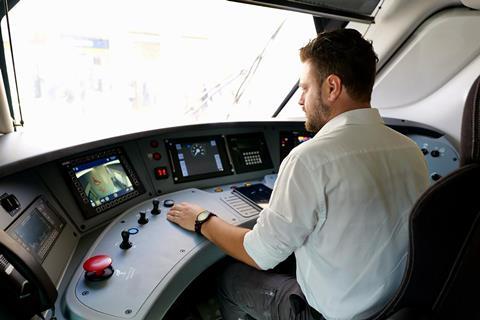 'With these EMUs we will not only guarantee an improvement in the quality of services, but also environmental sustainability', said the Puglia region's head of transport Anita Maurodinoia at the unveiling on September 19, adding that the new EMUs would consume 30% less energy than the previous generation of trains.