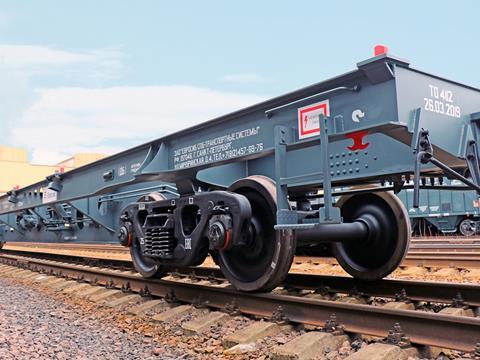 RUSSIA: Eurosib SPb - Transport Systems has awarded United Wagon Co's Tikhvin plant a contract to supply 400 Type 13-6903 container wagons by February 2020.
They will have 25 tonne axleload bogies, capacity of 74·5 tonnes and a loading length of 80 ft, enabling them to carry high-capacity containers including refrigerated containers and tank containers with a gross mass of up to 36 tonnes.
'The rolling stock from Tikhvin allows us not only to save on operational expenses, but also to roll out new container services and bolster existing ones', said Sergey Kondratenko, Deputy CEO for projects and technical policies at Eurosib SPb - Transport Systems.