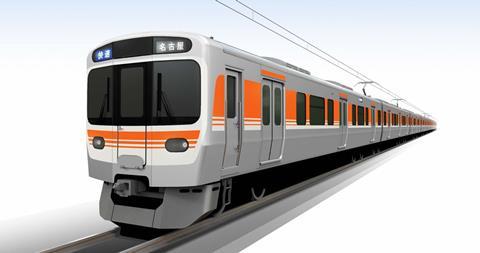 JAPAN: JR Central has awarded Nippon Sharyo a contract to supply 65 Series 315 suburban electric multiple-units.
The order announced on January 29 covers a total of 23 eight-car and 42 four-car units to be delivered in 2021-25. They will mostly be used on local commuter services around Nagoya and Shizuoka, in particular on the Chuo and Tokaido main lines.
The 130 km/h EMUs will replace the remaining Series 211, 213 and 311 units which were produced soon after establishment of JR Central and are reaching the end of their operational lives.
They will have AC traction motors with VVVF inverters using silicon carbide power modules , and batteries to enable the trains to reach the next station in the event of a power failure. Seating will be arranged longitudinally.