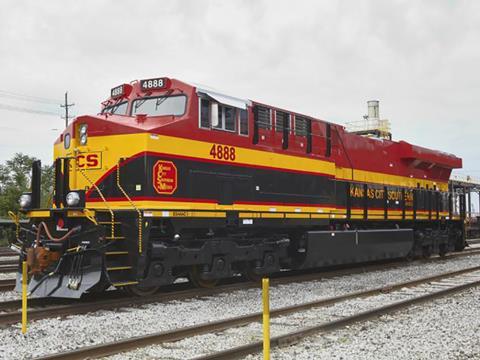 NORTH AMERICA: Kansas City Southern announced an order for a total of 50 GE Transportation diesel locomotives for its US and Mexican subsidiaries on June 21.
The Tier 4-compliant Evolution Series locomotives are to be produced at the GE Manufacturing Solutions plant at Fort Worth in Texas for delivery from early 2019.
They will be equipped with GE's GoLINC networking technology, Trip Optimizer fuel saving system and Locotrol distributed power controls.
KCS said the North American rail market was improving, with freight volumes up 5% in 2017 and continued growth expected in 2018.