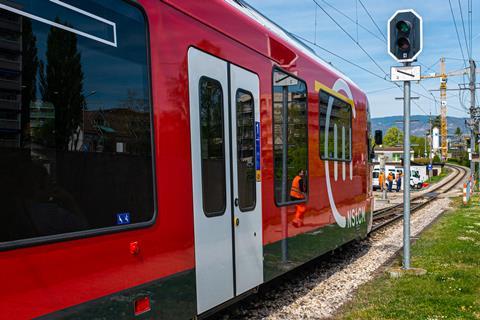 SWITZERLAND: Chemin de Fer Nyon-Saint-Cergue-Morez has put into service the first two of six additional electric multiple-units being supplied by Stadler.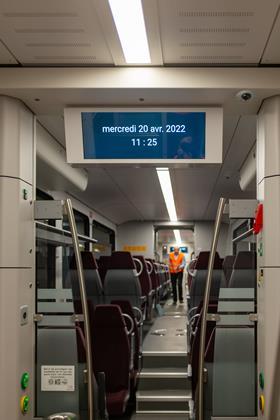 NStCM ordered an initial four ABe4/8 two-car 1·5 kV DC metre-gauge EMUs in 2009, which entered service from December 2015. It then ordered a further six at the end of 2019, and the first two were delivered on October 6 2021. Following testing and commissioning, these sets entered service on April 20. The remaining four are expected to follow by late summer.
NStCM said the EMUs would increase passenger comfort and help to improve punctuality and reliability on its 27 km route. The two-car sets are 35·4 m long with 91 seats, including nine in first class.