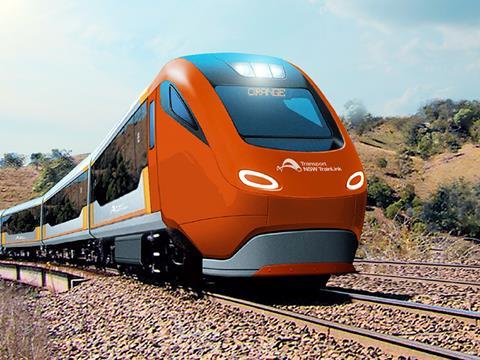 AUSTRALIA: The procurement of new trainsets to replace the XPT passenger fleet is to begin the first half of 2017, two years earlier than planned, New South Wales Deputy Premier Troy Grant and Minister for Transport & Infrastructure Andrew Constance confirmed on October 28. An additional A$50m has been committed to accelerate the programme.
The XPT fleet is up to 35 years old, with 19 power cars based on the British HST and 60 coaches. It operates around 3·5 million train-km a year, carrying one million passengers on the NSW TrainLink network serving destinations including Sydney, Melbourne and Brisbane.
Opportunities to replace more than 50 Xplorer and Endeavour trains are also to be investigated. 'A new fleet of trains will ultimately require less work to maintain, be more reliable and can be used more often', Grant said.
Constance said the government would 'start talking to industry about the options available and how we get new trains on the track quickly'.
'We've already committed to starting planning for a faster, modern, comfortable country train fleet by 2019, but we're not going to wait', said Grant. 'We are getting the ball rolling now so we can get contracts signed in this term of government and new trains on our tracks earlier. This is a real commitment to rail passengers in the bush and we expect it to also generate regional maintenance jobs.'