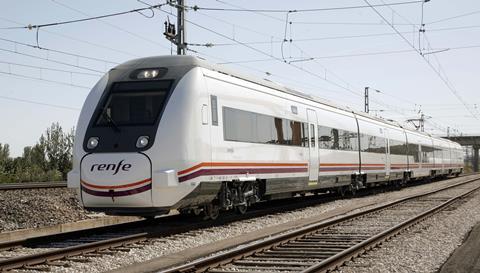 SPAIN: RENFE has ordered a further batch of 200 km/h electric multiple-units from CAF for use on medium distance services.
The €190m order for 32 trainsets announced on June 27 has been placed as part of a October 2022 framework agreement which covered an initial 28 units with options for up to 42 more.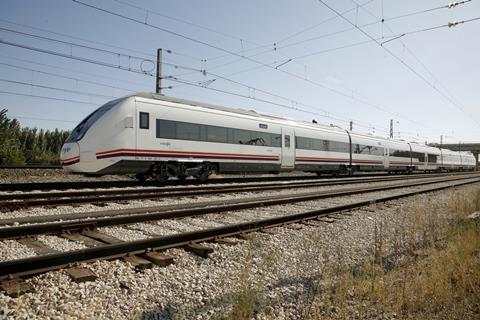 The latest order covers 24 three-car and eight four-car sets. All will be equipped with batteries enabling movement over short distances on non-electrified tracks or in the event of a power failure.
The contract includes 15 years of maintenance and the supply of spare parts.