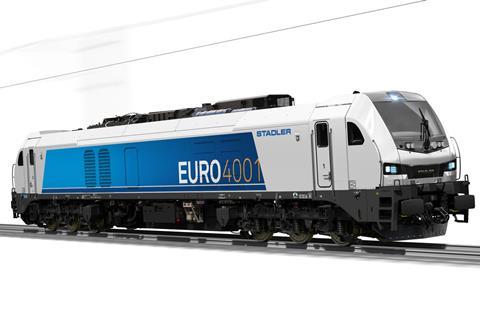 URUGUAY: Stadler has won its first contract in Uruguay, covering the supply of seven Euro4001 six-axle diesel locomotives which PORTREN will use to haul trains between UPM's new pulp mill at Paso de los Toros and the port of Montevideo.
PORTREN is a consortium of the Cointer Concesiones subsidiary of local logistics group AZVI, Christophersen and Deutsche Bahn International Operations.
In October the consortium was selected by UPM to operate trains between its mill and the port on the 273 km route which is being upgraded as part of the Ferrocarril Central project. Each train will be around 475 m long, with one locomotive and 26 wagons. Trains to the port will carry wood pulp, returning with the chemicals and fuel required to produce cellulose.
The 2·8 MW locomotives meeting EU EC 26/2004 Stage V emissions standards will be designed and manufactured at Stadler's Valencia plant in Spain, with deliveries expected to start by the end of 2022.
The 'cutting-edge technology' of the locomotives would enable the operator to provide 'sustainable and profitable' freight services, said CEO of Stadler Valencia Iñigo Parra when the order was announced on December 14. 'Drivers will enjoy a comfortable working environment and lineside neighbours will appreciate the reduced noise and emission levels. We are convinced that our vehicles will contribute to promoting rail transport in Uruguay, as we are already seeing in other South American countries.'
The Ferrocarril Central project was described in detail in the November 2018 issue of Railway Gazette International magazine.