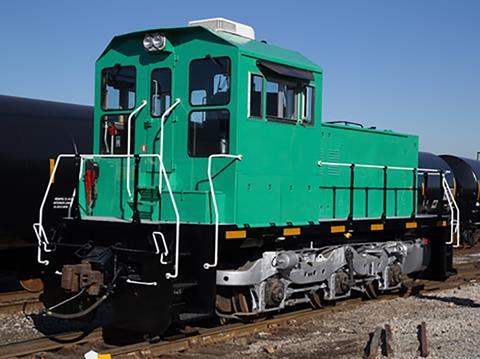 NORTH AMERICA: Tractive Power Corp's US manufacturing contractor Curry Rail Services has completed a demonstrator Tier 4 compliant version of the TP56 industrial shunting locomotive, which is designed to use off-the-shelf industrial and railway components.
The three-axle TP56 locomotive uses half of the frame of an SD40-2 with one HTC bogie, and is powered by a 400 hp Caterpillar C9.3 engine.
Meanwhile, North Vancouver-based Tractive Power has completed its second industrial locomotive. The TP70 is a heavier version of the TP56 design ballasted to 91 tonnes.