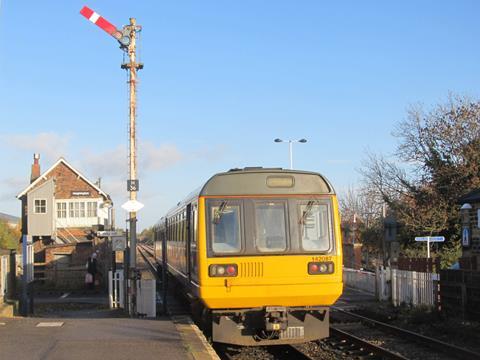 UK: Rolling stock leasing company Angel Trains has awarded Voith a contract to supply 188 final drives and cardan shafts to improve the reliability and reduce the maintenance costs of Class 142 diesel multiple-units operated by Northern Rail and Arriva Trains Wales.
Voith has modified the design of its KE-485 final drive to provide a drop-in replacement for the two-car Class 142 Pacer DMUs, which date from the 1980s. Voith is to deliver complete new wheelsets comprising a modified gear unit, axle, wheels and axle bearings, and will also supply a new cardan shaft; the final drive and cardan shaft should not require overhaul before 1·6 million km in service.
Voith's factory at Heidenheim in Germany was recently certified for wheelset assembly by the UK's Railway Industry Supplier Approval Scheme, and the company is in the process of obtaining RISAS approval for ultrasonic axle testing.