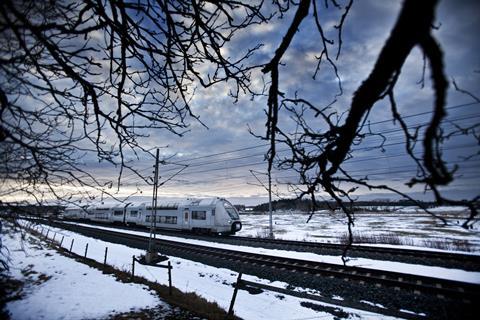 SWEDEN: National passenger operator SJ has awarded Finland's VR FleetCare a €35m contract to modernise its 27 three-car Alstom Coradia Duplex X40 double-deck electric multiple-units.
The comprehensive refurbishment of the EMUs dating from 2004–08 will include changes to the internal layout, replacement of the seats and lighting and modernisation of the passenger information system. The exteriors will also be repainted.
The work is to be carried out in Finland, where VR FleetCare's Oulu workshop will be enhanced to support the project; some work will be undertaken at a facility in Pieksämäki. The last of the EMUs is expected to be returned to SJ in 2027.
VR FleetCare intends to procure adapter bogies to facilitate the movement of the 1 435 mm gauge Swedish trains on Finand's 1 524 mm gauge network.
Winning the contract 'is a great opening for us in the Swedish rail fleet maintenance market', said VR FleetCare CEO Otso Ikonen on April 5. 'The project also demonstrates our capabilities and the success of our international growth strategy.'