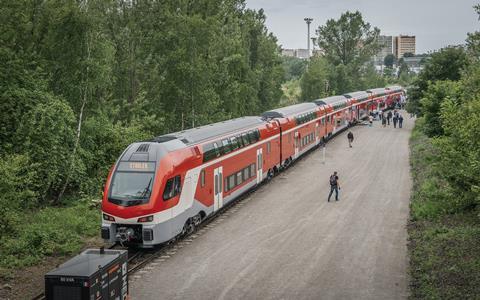 SLOVAKIA: National operator ZSSK has presented the first of four six-car Kiss double-deck electric multiple-units supplied by Stadler.
Unveiled at the Rail Business Days event in Ostrava on June 6, the four EMUs are planned to enter service on the Bratislava – Žilina, Bratislava – Nové Zámky and Bratislava – Kúty lines by the end of this year.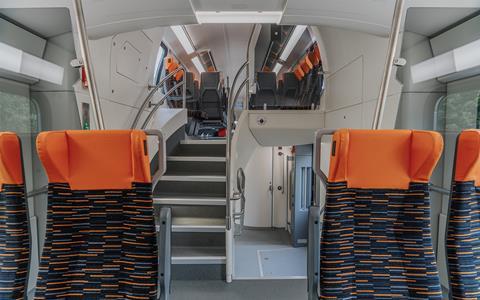 The 160 km/h, 25 kV 50 Hz EMUs will be 160 m long with 611 seats in two classes, a step-free entrance area and four toilets including one accessible for passengers with reduced mobility. The multifunctional areas will have space for wheelchair users, bicycles, prams and luggage.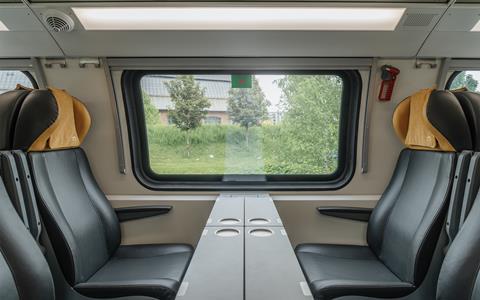 The EMUs will feature air-conditioning, a modern passenger information system, wi-fi and CCTV, with roof-mounted cameras covering the pantographs. There will also be energy consumption measuring system and a 'precise' passenger counting system.