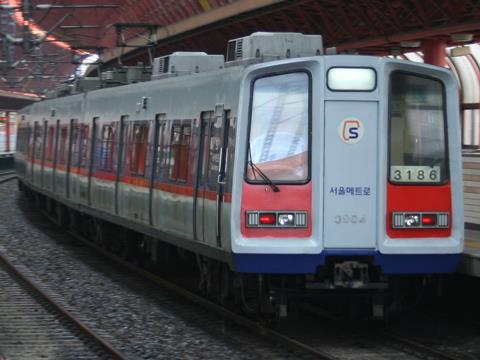 SOUTH KOREA: National railway research agency KRRI is trialling the use of lineside ultracapacitor modules to store braking energy on the Seoul metro.
KRRI has contracted Woojin Industrial Systems to manage the trial. During 2008, Woojin took delivery of 72 Boostcap ultracapacitors rated at 48 V, supplied by Maxwell Technologies. The equipment is being tested at 750 V DC at a facility in Gyeongsan. A further 220 modules have been delivered to enable testing at 1·5 kV DC in the second quarter of 2009. Live tests on the metro network are then expected to follow in the second half of the year.
Initial tests in Gyeongsan suggest that the use of ultracapacitors could reduce overall energy consumption by around 20%. If this reduction can be achieved in service operation, the cost of installing the equipment could be recouped within four years, Maxwell Technologies believes.