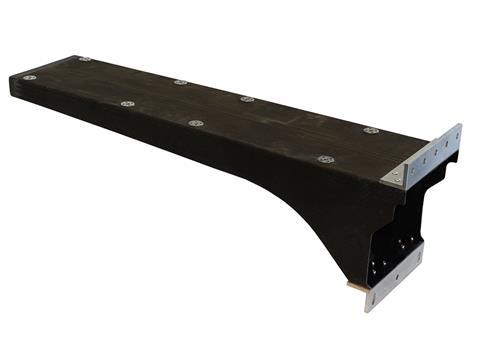 COMPOSITE: Composites Evolution, Bercella and Element Materials Technology have completed the development and testing of a composite wall-mounted cantilever support for train seats.
Using wall rather than floor-mounted supports improves access for cleaning and luggage storage, while the lightweight composite structure reduces traction energy needs and axleloads.
The component was manufactured by Bercella using Composites Evolution's Evopreg PFC prepreg, specified for its fire performance and low toxicity, with a high strength carbon fibre reinforcement. This gives a weight of less than 5 kg for the 1 000 mm long component.
'We are delighted with how well Evopreg PFC has performed for Bercella's seating concept', said Brendon Weager, Composites Evolution's Technical Director. 'Producing composites that are both structural and highly fire-resistant is often challenging, but we've passed Element's tests with flying colours.'