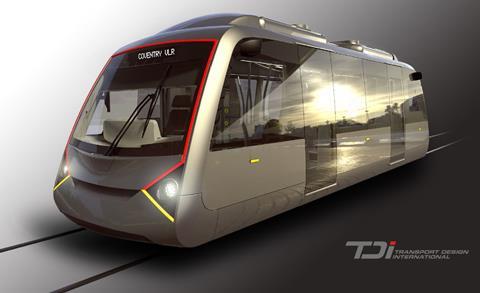 UK: The Coventry Very Light Rail scheme to develop a low-cost transport system for medium-sized cities has been awarded £1∙5m of West Midlands Combined Authority funding to support the design and development of track for use by lightweight battery powered vehicles.
The project aims to design an affordable trackform that could be installed quickly and cheaply, and which could also be easily removed to allow access for the maintenance of utilities.
Engineers from the University of Warwick are working on the track design with Coventry City Council, French civil engineering company Ingerop Conseil et Ingénierie and its UK subsidairy Rendel.
The project has already developed a lightweight battery-powered light rail vehicle, with testing expected to start within the next year.
'This project is an absolute need for small and medium cities who want to have a modern, carbon-free, rail-based system and cannot afford it today', said Philippe-André Hanna, Director for International Transport at Ingérop.
The project was welcomed by the Light Rail Transit Association campaign group, with Chairman Paul Rowan saying 'we have been discussing for a long time how to make light rail more affordable and it is good to see positive progress'.
The very light rail project was described in more detail in the Spring 2020 issue of Metro Report International magazine.