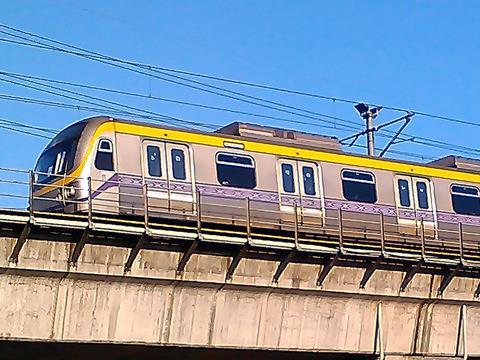 PHILIPPINES: A groundbreaking ceremony at Santolan station in Manila on June 9 launched construction of the 2·27bn peso Light Rail Transit Line 2 East Extension Project.
Contractor DM Consunji Inc is to build the 4·2 km elevated metro from the current terminus at Santolan to Masinag in Antipolo City, with one intermediate station at Emerald. Opening is scheduled for the third quarter of 2017, with the extension expected to carry around 75 000 passengers/day. Japan is providing a loan to support the project.
'The LRT-2 system is a crucial transportation service that hundreds of thousands of passengers rely on', said Transportation & Communications secretary Jun Abaya. 'We are pleased to extend its scope to even more stakeholders in the eastern part of Metro Manila, many of whom go into the metropolis for work and school on a daily basis.'
An operations and maintenance contract for the 13·8 km Line 2 and the 4·2 km extension is currently out to tender, and in May the National Economic Development Authority approved a call for tenders for the planned LRT-2 West Extension from Recto to Pier 4 in Manila.