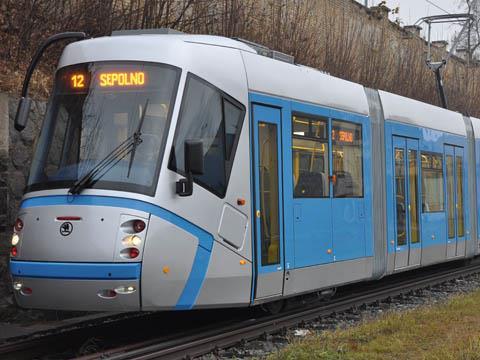 POLAND: Czech rolling stock manufacturer Škoda Transportation despatched the last of 31 Type 19T bi-directional 70% low-floor trams to Wroclaw on December 12. The vehicles were ordered by MPK Wroclaw as part of the Tramwaj Plus project for an extension to serve the Municipal Stadium which is to host Euro 2012 football matches in June.

The 30∙25 m long and 2 460 mm wide air-conditioned trams are powered by four 95 kW asynchronous traction motors. MPK Wroclaw took delivery of two prototypes in December 2010, with production cars arriving from May 2011.

Porsche Design Studio was responsible for external styling of the trams, as well as Wroclaw's 17 Type 16T unidirectional cars.