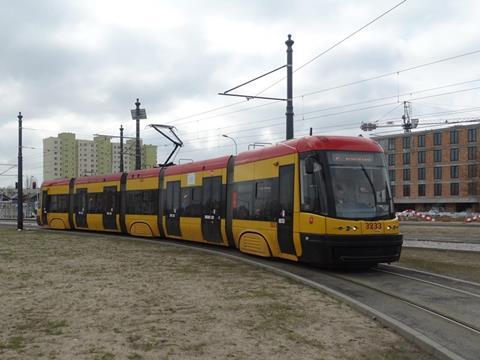 POLAND: Tramwaje Warszawskie signed a 31·6m złoty contract on June 7 for the construction of a tram route from Tarchomina to Nowodwory. The consortium of ZUE and Strabag beat six other bidders, and has eight months to complete the work.
The 1·5 km extension from the Tarchomin Kościelny turning loop would run along ul Światowida to ul Strumykowa, with stops at ul Ordonówny and ul Stefanika. Grassed track will be used, except at stops and road junctions. A traction substation is to be installed at Nowodwory.
The work forms part of a larger infrastructure and rolling stock programme, which has been put forward for EU funding.
A feature article on the tram, metro and suburban rail networks in Warszawa appears in the December 2015 issue of Metro Report International, available to subscribers in our digital archive.