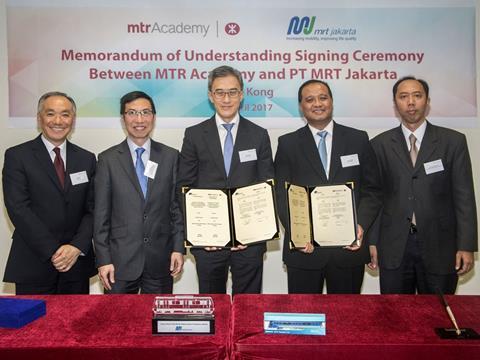 INDONESIA: Project promoter MRT Jakarta signed a memorandum of understanding with the MTR Academy on April 27 to support the development of the city's first metro line.
The MTR Academy will share operational, maintenance and human resource experiences from its home market in Hong Kong, and will help MRT Jakarta to establish a local railway academy.
Due to open in 2019, the 15·7 km partly underground north-south line is intended to be the first phase of a larger network for the Indonesian capital.
The MTR Academy was set up in 2016 with the aim of sharing knowledge and expertise with operators and transport authorities around the world.