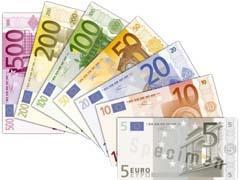 GERMANY: On July 7 the IG Metall trade union announced that it had agreed terms with Alstom over planned workforce reductions at its plant in Salzgitter.
The company had announced in March that it intended to cut 700 jobs at Saltzgitter, as part of a wider reduction which would also see 400 jobs go in Barcelona and 280 at Alstom's Italian operations. However, the unions suggested that the redundancies at Salzgitter could affect up to half of the factory's 2 800 employees.
According to the union, Alstom has now agreed that there will be no compulsory redundancies at the former LHB plant. Around 160 posts will go by August 2016 under a voluntary redundancy scheme, and further savings will be made by natural wastage as existing staff who retire will not be replaced.
A key concession is that Salzgitter will continue to undertake steel bodyshell fabrication, which Alstom had initially envisaged would be transferred to its former H Cigielski plant at Katowice in Poland. Nevertheless the 'partnership' between the two factories is to be strengthened.
Working hours will be standardised at 35 h per week, rather than being increased to 40 h, although a further hour of unpaid training time will be introduced. If the necessary cost reductions are not achieved, holiday pay would be reduced for four years, according to the union.