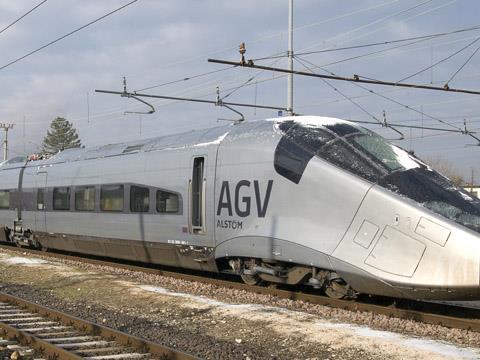 ALSTOM: The proposed sale of its Energy business to GE 'would allow Alstom to develop its Transport business as a standalone company, with a strong balance sheet to capitalise on opportunities in the dynamic rail transport market', Alstom Chairman & CEO Patrick Kron said on April 30.
Alstom explained that it would refocus on Transport if GE's US$13·5bn cash bid for its Energy activities including the Thermal, Renewable and Grid sectors is approved and completed. The board has unanimously acknowledged the 'strategic and industrial merits' of the $16·9bn offer from GE, which comprises an enterprise value of US$13·5bn and US$3·4bn of net cash. A committee of independent directors will review the transaction by June 2, and 'liaise with the representatives of the French state to consider their views.' The board's recommendations would be supported by Bouygues, which holds a 29% stake in Alstom.
The transaction would be expected to close in 2015. Alstom said the proceeds would provide it with the financial strength needed to accelerate development of the Transport business, where it sees a 'growing market with solid fundamentals driven by economic growth, increasing urbanisation and environmental concerns'.
'Thanks to its recognised technological leadership, global industrial footprint combined with a robust balance sheet, Alstom Transport would be ideally placed to capture growth opportunities in this dynamic market', said Henri Poupart-Lafarge, President of Alstom Transport.
Alstom would remain a listed company led by its current management and with Bouygues as a long-term shareholder. The Transport business has its headquarters in Paris and a presence in 60 countries. It has 27 000 employees including 9 000 in France and sales of €5·5bn in the 2012/13 financial year.
Under the terms of GE's binding offer, Alstom may not solicit third party offers for all or part of its Energy business, but can respond to unsolicited offers. On April 29 Siemens decided to make an offer subject to being able to undertake due diligence. Alstom said the German firm would be given access to the information it needs to decide whether to make a binding offer.