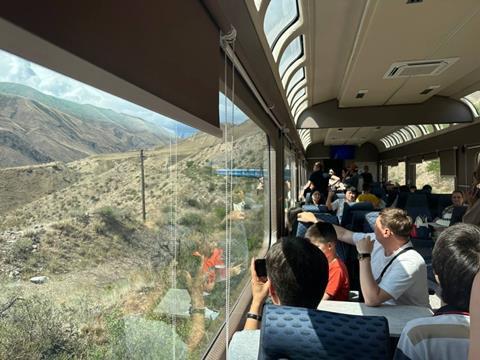 KYRGYZSTAN: A second panoramic tourist coach has entered service on the 200 km route between Bishkek and Balykchy on the shore of the Ysyk-Köl lake.
The two coaches have been rebuilt from obsolete vehicles at national railway KTJ's wagon repair plant in Bishkek. The first was unveiled last year and has conventional seating, while the second completed this year has locally inspired furnishings including settee-style seating with cushions.
The bodyshells have been reinforced to allow the installation of panoramic windows, and the coaches have received new electrical systems, braking equipment, running gear and air-conditioning.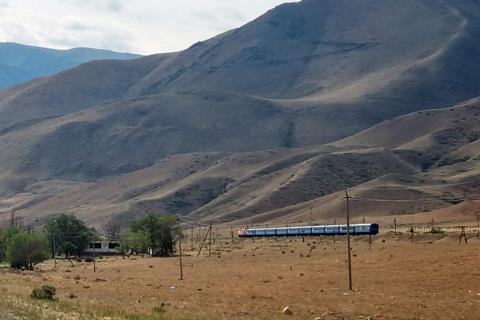 There are two services a day, in the morning and evening, with one panoramic coach at the end of each train.
The fare for the panoramic coach is around three times the price of a standard ticket, but they are reported to be routinely running fully booked.