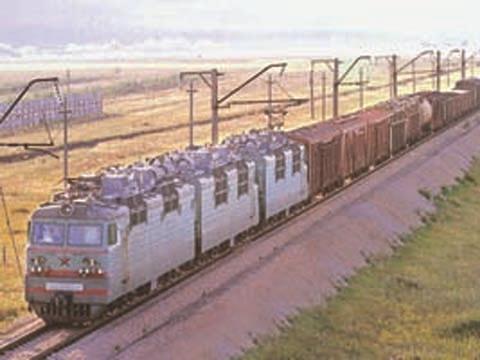 KAZAKHSTAN: The foundation stone was laid on June 26 for an electric passenger and freight locomotive plant in Astana which Alstom sees as 'the jewel of a modern rail industry' supplying Kazakhstan and the wider 1 520 mm gauge region.
The factory is being developed by a 50:50 joint venture of state railway KTZ and a consortium of Alstom and Transmash Holding. The Astana site was chosen to benefit from synergies with the diesel locomotive plant established in the city by AO Lokomotiv and GE Transportation which was inaugurated by President Nursultan Nazarbayev in July last year. Alstom said economies of scale such as pooling staff and access to the same network of suppliers would help the development of a 'true rail sector' in Kazakhstan.
Construction of the plant is being undertaken by KTZ, while Alstom and TMH are to set up production lines and train Kazakh staff at their Belfort and Novocherkassk plants.
Like the diesel plant, the factory will initially assemble locomotives from imported kits. The twin-unit electric locomotive design will incorporate Alstom traction equippment and components produced by Alstom-TMH in Russia. An initial locomotive will be delivered from Alstom's Belfort plant in 2012, and capacity is expected to reach 50 to 80 locomotives a year.
On June 29 Alstom and TMH signed a contract to design and manufacture in Russia key components for 200 Type EP20 dual-voltage Bo-Bo-Bo passenger locomotives ordered by RZD at a cost of €1bn.