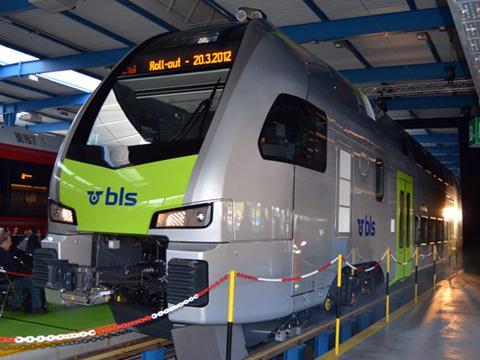 SWITZERLAND: Stadler Rail has been awarded a contract to manage spare parts for the fleet of KISS double-deck electric multiple-units which it is supplying to BLS.
Stadler said this was the first time it had been asked to stock and deliver all spare parts for a customer, and the contract is an 'important milestone in a new business area' as it plans to expand its customer service division.
Stadler said BLS would only need to keep a few spare parts in stock, paying only for those items it required. Stadler would be able to support its customer beyond delivery of the vehicles and gain information about the operation of the trains which could inform future development.