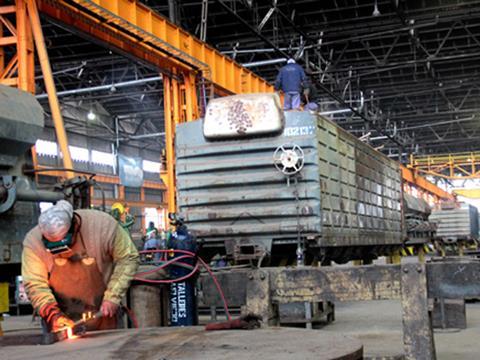 ARGENTINA: TMH Argentina has sold the Mechita repair plant to Motora Argentina, which belongs to Argentine investment holding Cale Group, parent company TMH International has confirmed to Railway Gazette International.
The deal is in a transition period as of August 3.
The Mechita plant had been functioning as TMH Argentina's main local production site. TMH Argentina was awarded a US$29·7m contract in October 2017 to refurbish and maintain 24 diesel locomotives and 160 coaches used on the 76 km San Martín commuter route between Retiro San Martín station in Buenos Aires and Pilar. TMH Argentina then signed an agreement with Trenes Argentinos Infraestructura to lease its out-of-use rolling stock repair plant in Mechita.
Under the terms of the agreement, TMH Argentina invested U$3m in the modernisation of the plant.
In January 2022, the Argentine Ministry of Transport announced TMH International as the winner of a US$864m contract for the supply and maintenance of 70 eight-car electric multiple-units for use in Buenos Aires, based on TMH's Ivolga design. Deliveries were scheduled from April 2024 to January 2026, and TMH International said that there would be 25% localisation in Argentina. However, no information has been available to date on either funding being available or any production activities having commenced.