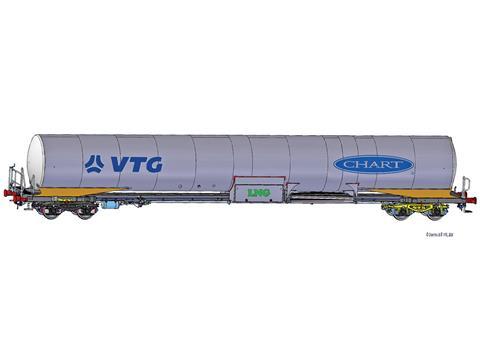 EUROPE: Wagon leasing and rail logistics group VTG has announced increased revenue and results for 2014. Turnover was up 4·4% on the previous year to €818m, operating profit up 4·0% to €191m and the board intends to propose a dividend of €0·45, an increase of 7%.
The group's wagon leasing activities benefited from improved cost management and a increase in fleet utilisation from 89·8% to 91·0%. Turnover at the Tank Container Logistics Division was steady at €150·9m, despite a fall in prices.
The Rail Logistics Division was hit by the European political situation, with revenues growing more slowly than had been expected when VTG and Kuehne + Nagel consolidated their rail logistics activities last year. VTG said 'tensions between Russia and Ukraine almost led to a complete halt of traffic in this region', while heavy competition led to sales losses in the liquid goods sector.
VTG's executive board expects positive developments in 2015, anticipating revenue between €1·0bn and €1·1bn and EBITDA between €325m and €350m. 'We have successfully built upon our business in 2014 and, in purchasing AAE, we have taken a considerable strategic step', commented VTG Chief Executive Dr Heiko Fischer on March 4. 'In the coming months, we will set our focus on integration, develop sector and customer-oriented service packages and bundle our procurement and service activities with the intention of generating significant increases in productivity.'
VTG financial results 2014
€m
% change
Wagon Hire
Revenue
345·4
3·7
EBITDA
194·4
7·3
Rail Logistics
Revenue
322·0
7·9
EBITDA
(0·2)
(107)
Tank container logistics
EBITDA
12·8
38·7
Group
EBITDA
€191·0
4·0