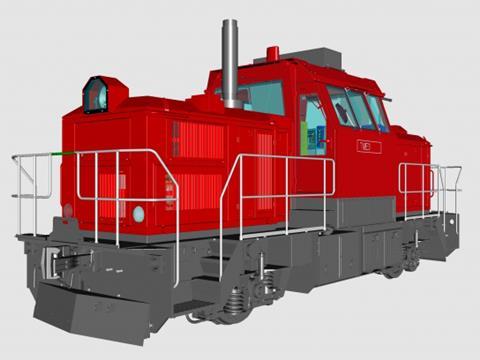 BELARUS: Czech manufacturer CZ Loko has won a €20m contract to supply Belarus Railways with 20 locomotives for shunting and light main line freight duties.
Designated TME3 by Belarus Railways, the locomotives will be a 1 520 mm gauge version of CZ Loko's Effishunter design which was launched in 2008. The Stage IIIB compliant two-axle locomotives will have a 400 kW Caterpillar C15 ACERT engine and Siemens alternator feeding two asynchronous traction motors through an AC-DC transmission. Top speed will be 80 km/h, and the cabs will be air-conditioned.
The contract was signed in October, with the first locomotive scheduled to be delivered by the end of November. The rest are scheduled to arrive by 2014.
Final assembly is to be undertaken at Belarus Railways' Lida workshop, where 49 CME3 locomotives are being modernised under a €46m contract signed with CZ Loko in November 2010.