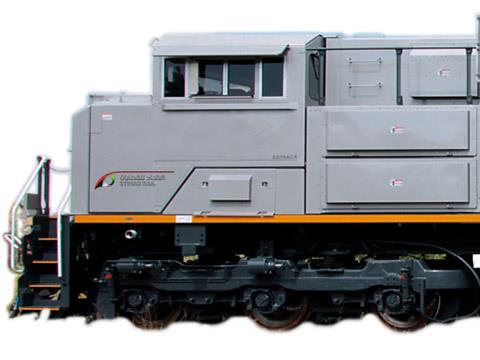 UAE: Etihad Rail has awarded Electro-Motive Diesel a contract to supply seven SD70ACS heavy-haul freight locomotives for the first phase of its national railway programme. The locomotives are to be delivered in 2012, with the first trains scheduled to run in 2013.
EMD has previously won orders to supply SD70ACS locomotives to Saudi Railway Co for the North-South line and to SNIM in Mauritania. 'The SD70ACS locomotive model is a service-proven locomotive having shown its performance in the most challenging operating conditions on earth', said Glen Lehmann, EMD's Chief Marketing Officer, International, when the contract was announced on July 31.
The locomotives will be used on a 266 km railway in the Western Region of Abu Dhabi which Etihad Rail said will carry up to 22 000 tonnes of granulated sulphur a day from Shah and Habshan for export through the port of Ruwais.
The line is planned as the first phase of a 1 200km mixed traffic network across the UAE, with links to Saudi Arabia via Ghweifat in the west and to Oman via Al Ain in the east.