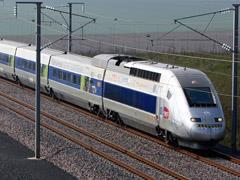 FRANCE: The broad outlines of future transport policy were unveiled by Transport Minister Frédéric Cuvillier at a cabinet meeting on October 3. As well as supporting economic development, this would aim to ensure equal treatment for all regions and facilitate the transition to a low-carbon economy.
Cuvillier announced that a commission of MPs, senators and experts would be formed in mid-October to draw up within six months a framework document to guide transport policy. Given the difficulty of financing in its entirety the previous administration's national transport infrastructure plan, costed at €245bn over 20 to 30 years, future projects would need to be developed according to a 'realistic' timescale.
The new priorities of the Hollande administration include improving 'everyday' transport, continuing modernisation of the rail network by renewing at least 1 000 km a year, and increasing funding support for SNCF Intercités services. Terms and conditions of employment need to be harmonised across the rail sector, according to the transport ministry.
To revive rail freight, the government believes that better traction and rolling stock are required and that local initiatives to keep freight on rail must be encouraged. Rolling motorway and other intermodal services are to be developed and better rail connections provided to major ports.
In the urban sector, new projects would be invited to participate in a third round of bidding for government funding, to be held in the first half of 2013. This would be open to light rail as well as other 'innovative' projects such as busways or electric car hire schemes.