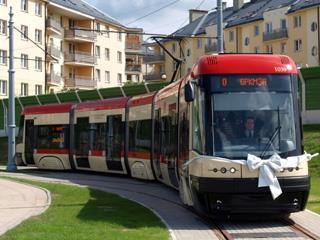 POLAND: City transport operator ZKM Gdansk opened a 3 km tram extension on May 11, having begun test running on April 26.
The extension from Sikorskiego to Lostowice Swietokrzyska adds six stops serving densely populated areas. Local bus routes have been revised to become feeders to the tram services.
Planning is underway for the Tramwaj na Morene project, a 4 km Y-shaped line from Siedlce to Piecki and Migowo. Opening is proposed for 2014, subject to funding being allocated.