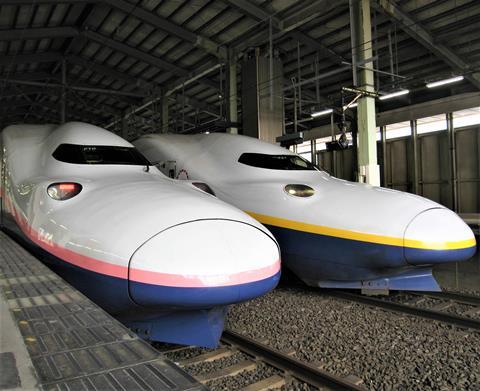 JAPAN: East Japan Railway has announced that it will withdraw its Series E4 double-deck trains from services on the Joetsu Shinkansen later this year.
Entering service in December 1997, the eight-car 240 km/h fleet was designed to achieve maximum seating capacity on JR East's busiest Shinkansen commuter services. Branded Multi-Amenity Express, the aluminium-bodied fleet will make its final trips during the autumn; each trainset offered 817 seats.
Series E4 was originally due to have been withdrawn from Tokyo – Niigata services at the end of 2019, but the trains won a reprieve because of Typhoon Hagibis which wreaked havoc in parts of Japan during October that year. The storm caused the flooding of the maintenance and stabling centre at Toyono, north of Nagano, damaging 10 Series E7 and W7 trainsets beyond repair.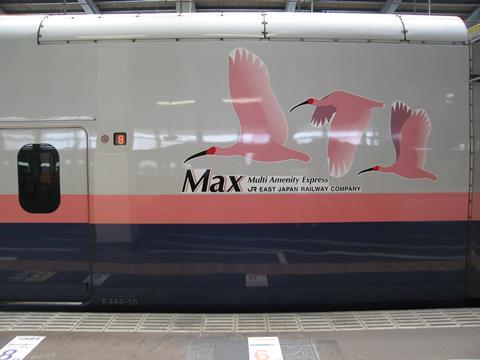 Hitachi and Kawasaki Heavy Industries are building a replacement fleet of Series E7 and W7, and the Joetsu Shinkansen will receive 12 new trainsets that will enter service after the timetable change in March. They will operate 16 Toki trains and six Tanigawa services a day.
Series E4 was a derivative of Series E1, a 12-car steel-bodied double-deck design offering 1 235 seats that entered service in July 1994.