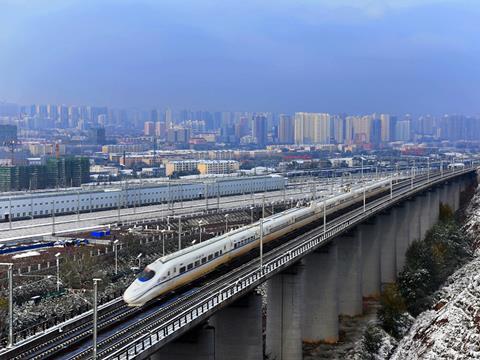 CHINA: The final 32 km section of the Qingdao – Rongcheng Intercity Railway opened on November 16. The Passenger-Dedicated Line starts from the Qingdao Bei station in the north of the city and runs to Yantai, Weihai and Rongcheng.
Construction of the line on the Shandong peninsula was approved in 2008 and began in 2011. The initial Rongcheng – Jimo Bei section opened for regional services on December 28 2014. The 37bn yuan project included the construction of a 299 km route suitable for 250 km/h operation, plus 36 km of connecting lines and 14 stations.
There are 18 trains each way per day, taking around 150 min.