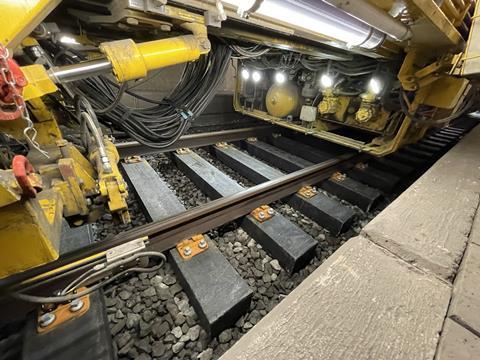 NETHERLANDS: Lankhorst Rail has supplied 6 000 KLP Hybrid Polymer Sleepers for use in a tunnel where wooden sleepers have been affected by damp and concrete sleepers are too heavy.
Lankhorst believes the renewal work in the Willemsspoor tunnel under the Nieuwe Maas in Rotterdam to be the single largest European installation of composite sleepers.
The damp environment and exposure to waste from train toilets has significantly reduced the life of the wooden sleepers in the tunnel.
Many have been replaced by concrete designs, but these are considerably heavier and so polymer sleepers were used in parts of the tunnel where there is a risk of subsidence.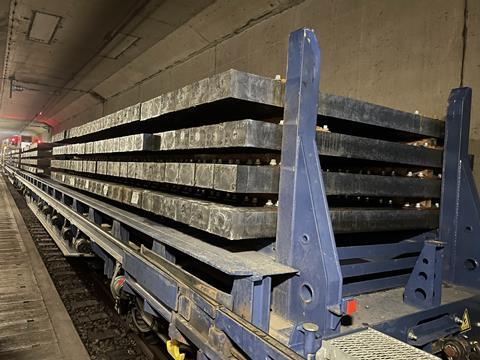 'A concrete sleeper is typically larger and up to three times heavier than a hybrid polymer sleeper, and so requires more ballast', said Bernard Huitema, Sales Manager at Lankhorst Rail. 'If the subsoil is weak, such as a peaty soil with potentially poor drainage, the KLP polymer sleepers allow you to use less ballast, thereby reducing the load on the subsoil.'
The sleeper were supplied to infrastructure manager ProRail through Lankhorst's Dutch distributor Voestalpine Track Solutions Netherlands.