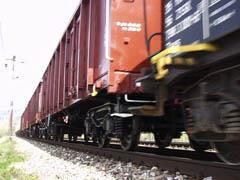 CZECH REPUBLIC: Infrastructure manager SŽDC has awarded Kapsch CarrierCom a contract to design and supply GSM-R communications for the 172 km Decín - Ústí nad Labem - Melník - Vsetaty - Kolín route by June 2013.
The contract announced on February 20 includes 22 new and seven existing base stations. The line forms part of an international freight corridor, and SZDC said the roll-out of GSM-R will ensure communication systems are compatible with all trains, including those of foreign operators, on a non-discriminatory basis.
EU cohesion funding is meeting 85% of the KC350m cost of the project, with the remainder coming from the State Fund for Transport Infrastructure.
Kapsch CarrierCom President, France, Michel Clément talks about the company's GSM-R strategy and his vision for the future in the March 2012 issue of Railway Gazette International.