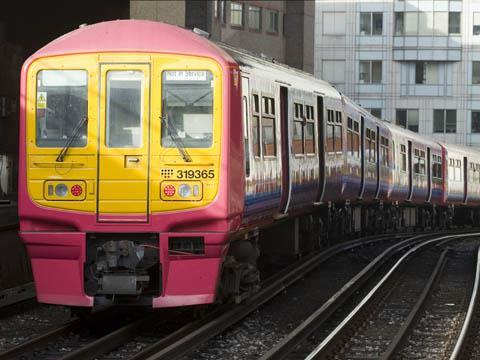 UK: Network Rail has awarded Invensys Rail a £32m contract for resignalling the Thameslink route through central London. On completion, this will allow the operation of 24 trains/h between Loughborough Junction and Kentish Town.
Under the contract announced on July 26, Invensys Rail will design, supply and commission the signalling. It says that 'the equivalent of six Solid-State Interlockings' will be controlled by Westlock interlockings and Westcad computer-based control systems, to be installed at the West Hampstead and Victoria signalling centres.
The project will be rolled out in four stages, with commissioning of the first phase at Kentish Town due in April 2011 and the final stage scheduled for completion in April 2012. Resignalling forms part of Network Rails £5·5bn Thameslink Programme, which also includes longer trains to increase capacity.