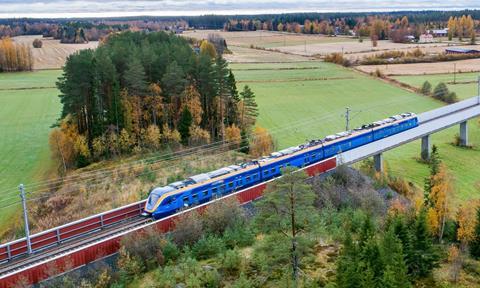 SWEDEN: The government has decided to press ahead with completion of the Norrbotniabanan coastal railway linking Umeå and Luleå via Dåva and Skellefteå.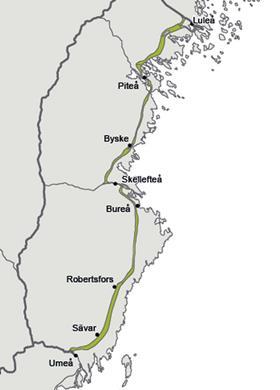 Recognising that ongoing investment in industrial development across the north of the country would drive demand for improved transport links, Infrastructure Minister Tomas Eneroth has instructed Trafikverket to continue planning work for the new line.
Provisionally costed at SKr29bn (at 2013 prices), the 270 km route will form an end-on extension of the Botniabanan between Sundsvall, Örnsköldsvik and Umeå, which was completed in 2010-12. That line was designed for 250 km/h operation and equipped with ETCS Level 2. The Norrbotniabanan would duplicate the existing Stambanan which runs further inland, increasing capacity and reducing transport costs, while halving travelling times between the towns and cities along the coast.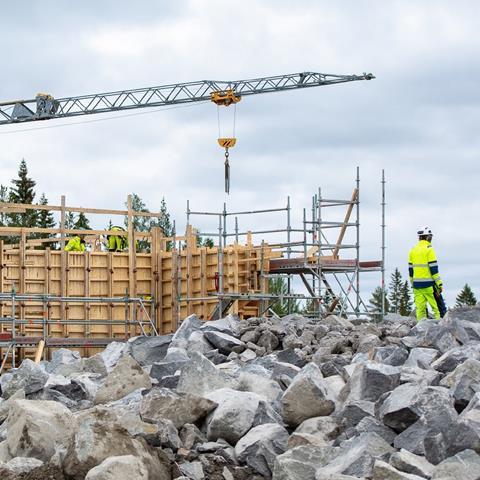 Work on the initial Umeå – Dåva section began in 2018, and this is expected to open in 2024. The Dåva – Skellefteå section is included in Trafikverket's long term infrastructure plan for completion by 2030. Eneroth has now commissioned the administration to start planning the final section between Skellefteå and Luleå for inclusion in the 2022-33 plan. He anticipates that construction should start at some point during the plan period.
'If we don't make a decision like this, Trafikverket won't even have the remit to plan the route', Eneroth explained to local media on July 28. 'Now we are saying "we will do it, get to work". Otherwise we would have had to wait until the next national plan.'
As well as authorising the start of planning for the Skellefteå – Luleå section, the remit to Trafikverket confirms that the Umeå – Dåva – Skellefteå line 'should be implemented within the plan period'. The line is expected to serve major transport interchanges in Skellefteå, Piteå and Luleå, while stations for regional services are envisaged at Sävar, Robertsfors, Bureå and Byske.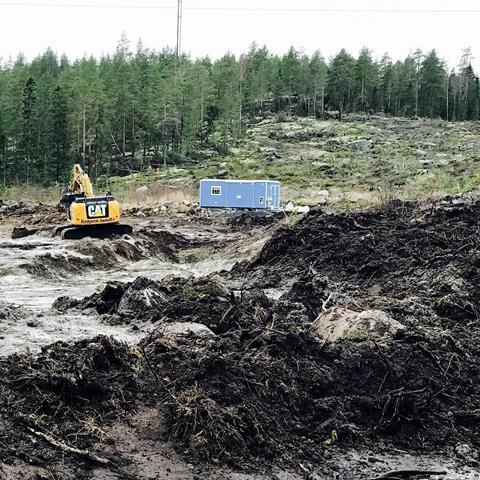 While confirming that the government's decision to press ahead with the final section had been influenced by major industrial investment in the Norrbotten and Västerbotten regions, Eneroth insisted that 'the construction of the Norrbotniabanan has always been important for keeping the whole of Sweden together. It is an investment that should have been made a long time ago.'
However, opposition parties have expressed concern over the funding available, warning that construction of the Norrbotniabanan might abstract resources needed to complete the planned high speed line in the south of the country linking Stockholm, Göteborg and Malmö.