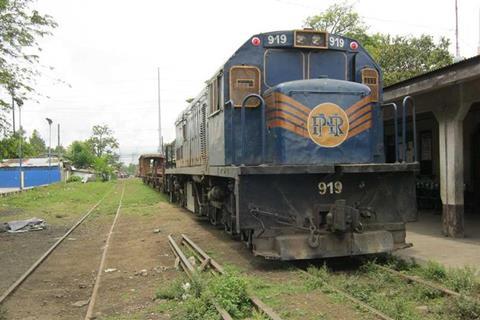 PHILIPPINES: The Department of Transportation has begun the process of appointing consultants to undertake feasibility studies for four railway projects totalling 1 024 km.
The lines would 'provide access and passage to vital and bustling economic markets, such as agriculture hubs, tourism sites and key business districts', President Marcos said in his second State of the Nation address on July 24.
Transportation Secretary Jaime Bautista said 600m pesos has been allocated for the studies, which are expected to take more than a year to complete.
The largest of the four projects is the proposed 853 km North Long Haul line. This envisages the construction of a Y-shaped non-electrified extension of the standard gauge suburban railway now being built to the north of Manila.
One branch would connect the planned terminus at New Clark City to San Fernando via Tarlac City, 260 km north of the capital, broadly following the route of PNR's Main Line North which saw its last trains in 1988. The new 159 km alignment would be about 16 km shorter than the 1 067 mm gauge route.
The second branch would run northeast from New Clark City to Aparri, again largely following the alignment of a disused railway developed in the late 19th century.
A second project envisages a 100 km north–south line on the island of Panay, linking Roxas City to Iloilo City.
The studies will also develop proposals for the construction of a 54 km segment of a network proposed for the island of Mindanao.
The shortest of the four projects is the proposed 17 km San Mateo railway, which would connect the suburb of Rodriguez in northeast Manila to the capital's LRT Line 2 via Markina City and San Mateo.