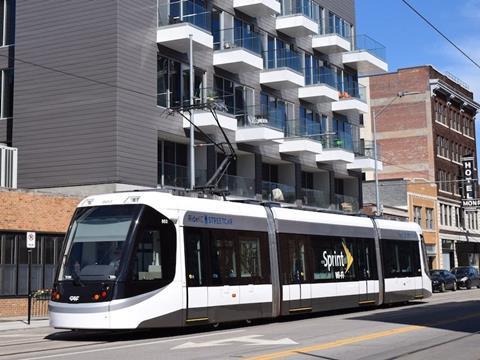 USA: The KC Streetcar recorded its highest monthly ridership to date in July, when 262 593 passenger-journeys were taken.
Ridership is higher on Saturdays than on weekdays, with the respective figures averaging 14 085 and 7 909 in July. The average ridership on Sundays was 6 453. The highest daily ridership to date was on July 6, when 19 181 passenger-journeys were made. This exceeds by nearly 2 000 the previous record of May 6 2017.
Opened in May 2016, the KC Streetcar was initially forecast to carry 2 700 passengers a day. The line is operated by Herzog Transit Services, and travel is free to passengers.
A southern extension along Main Street is currently being studied, and an extension at the other end of the route has also been proposed.