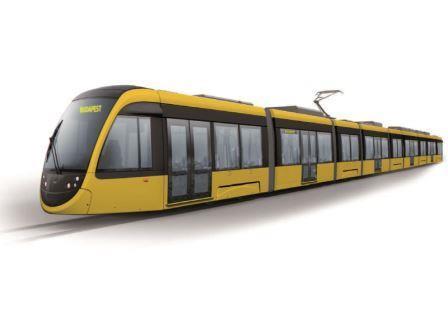 HUNGARY: Budapest transport authority BKK signed a €90m contract on March 5 for CAF to supply 37 Urbos low-floor bidirectional trams with an option for 87 more. The order is being funded by the EU.
Of the initial order, 25 five-section trams would be 34 m long and the remaining 12 nine-section vehicles would be 56 m long. The vehicles would have the capability of being retrofitted with on-board energy storage for catenary-free operation in sections of the city centre.
The five-section trams would have capacity for 326 passengers and the nine-section trams for 562 passengers. All would include entertainment and passenger information screens. The service speed would be 50 km/h.
CAF has recently won orders from Roma, Medellín and Tallinn. It is to supply a further three metro trains to Roma for €21m, three additional trainsets for Metro de Medellín under a €15m contract that also includes workshop equipment and tools, and four extra trams to Tallinn for €10m.