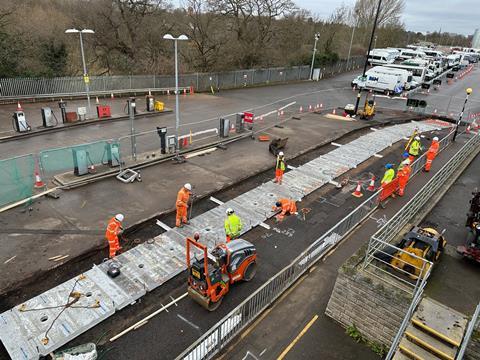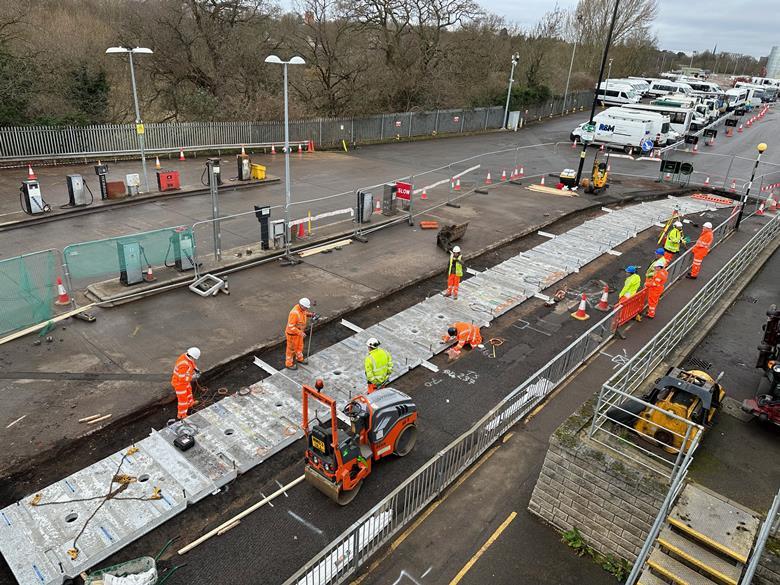 UK: A sensor-equipped section of track developed for the Coventry Very Light Rail project has been installed at a city council depot, where the movement of heavy goods vehicles will enable its performance to be tested under stress conditions.
The track has been developed by the University of Warwick with Coventry City Council, French civil engineering company Ingerop Conseil et Ingénierie and its UK subsidiary Rendel. The aim is to produce a design which can be installed quickly and cheaply and which could also be easily removed to allow access utility maintenance.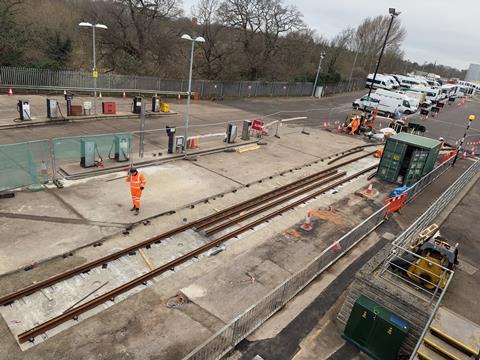 The track is shallower than conventional light rail designs, being laid 300 mm deep into the road surface. This aims to reduce the need for utility diversions which can add significant cost and time to light rail projects.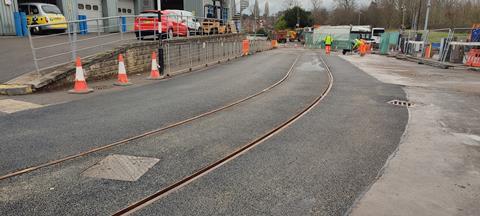 During the tests weight-in-motion sensors will weigh lorries as they move across the track, while vibration sensors on the track will take measurements 10 times per second. The data will be collected for a year and fed into a computer model to enable researchers at the University of Warwick to evaluate the performance of the track over time.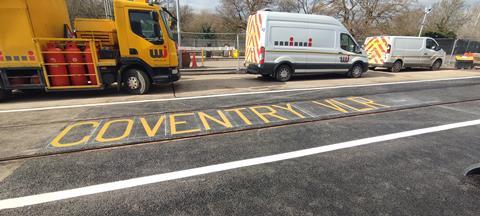 'The tracks we've installed here at Whitley Depot represent hundreds of hours of innovation that have taken place right here in Coventry', said Jim O'Boyle, city council cabinet member for Jobs, Regeneration & Climate Change, on March 20. 'Our own council road team laid them too — which is great and supports our aim of ensuring CVLR creates and safeguards jobs in our city.'