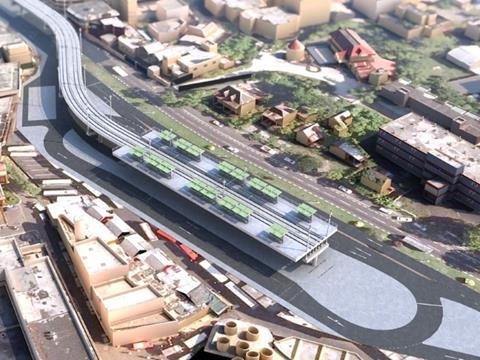 MAURITIUS: Preparatory work started on a light rail line on March 20, following a foundation stone laying ceremony on March 11. Preparatory works are expected to last three months.
The 26 km Metro Express line would link Port Louis with Curepipe, serving 19 stops with an end-to-end journey time of 40 min. It is expected to enter revenue service in 2021. Most of the route would use the alignment of the standard gauge Mauritius Government Railways' Midland Line, which closed in 1964.
The Road Development Authority is delivering the project. Afcons is the lead contractor, the project consultant is Singapore Co-operation Enterprise and Aurecon is responsible for transaction management and advice on the procurement. The estimated project cost of US$600m is partly covered through a US$300m grant from the Indian government.
There are plans to extend the route by a further 11 km in the future.