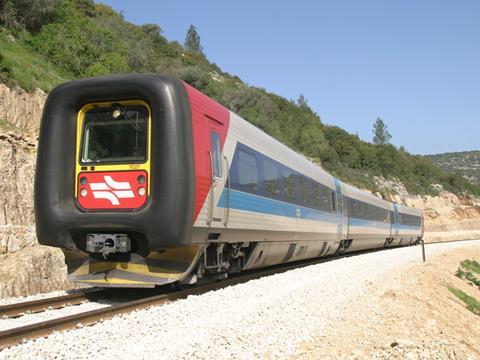 ISRAEL: On October 9 national railway ISR awarded Alstom Transport a 1·5bn shekel contract to maintain its fleet of 48 IC3 Flexliner three-car diesel multiple-units for seven years from January 2014, with an option for a further eight years. The Flexliner fleet was originally supplied by ABB Scandia, now part of Bombardier.
Bombardier, Siemens and Vossloh had also expressed interest in the maintenance contract, which ISR hopes will lead to an increase in quality through the adoption of international standards, and a reduction in spare parts costs. Alstom will initially operate from ISR depots at Haifa and Lod before developing its own facilities by 2017.
This is the first time that ISR has outsourced rolling stock maintenance to an international partner. ISR had previously selected Bombardier to maintain its entire fleet, but union protests led to this plan being scrapped and an agreement that maintenance of no more than 30% of the existing fleet could be outsourced.
ISR also plans to outsource the maintenance of electric rolling stock which is to be acquired under its electrification plans.