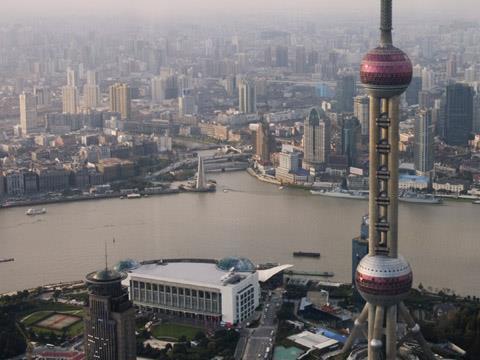 CHINA: Alstom Transport and its local partner Shanghai Alstom Transport Electrical Equipment have been awarded a €37m contract to supply traction equipment for 35 six-car trainsets being built for Shanghai Shentong Metro Group by CNR Changchun.
Due for delivery in 2014, the 140 motor and 70 trailer cars are needed to augment the Line 3/4 fleet. They will join the original Metropolis vehicles built by Alstom and CSR Puzhen for the opening of Line 3 in 1999.
The trains are to be equipped with Alstom's Optonix modular traction package, developed initially for the Chinese market and first supplied for Beijing Line 15. Alstom has now received orders to equip more than 2 000 vehicles with Optonix, including six Chinese metro fleets and cars for Buenos Aires and Montréal.
Derived from Alstom's Onix traction technology, Optonix has been developed as a completely standard traction package in a common underfloor module with flexible mountings to fit a variety of vehicle types.
Available for either 750 V or 1·5 kV DC, each Optronix module provides a complete traction drive for a single vehicle, including a power module with the latest IGBTs able to operate at high temperatures and control electronics derived from the Agate range. This is coupled to four lightweight self-ventilating traction motors rated at 200 kW, designed in Tarbes but manufactured in Xi'an. This is sufficient to give an acceleration of 1 m/s² and a top speed of 80 km/h. The trains are also being fitted with regenerative braking, plus braking resistors to maintain dynamic in the absence of line receptivity.
One specific feature required for the Line 3 cars is an 'emergency rescue' capability for the tunnel sections, with sufficient battery backup capacity to move a fully loaded train for up to 100 m at low speed.
According to Alstom, Optonix is designed for local manufacture, with all components being sourced in China. Equipment for the Montréal cars is being assembled in the USA, and the company is now looking to offer the same package to other markets including Europe, North Africa and India.