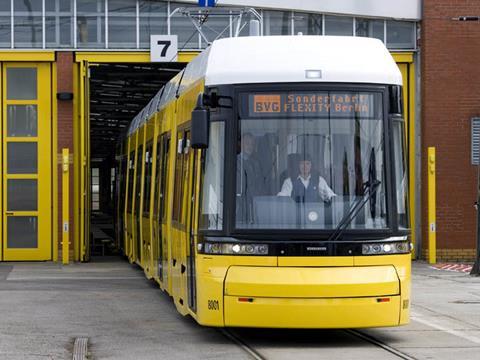 GERMANY: Berlin city transport operator BVG has awarded Liebherr-Transportation Systems a contract to equip one its Bombardier Flexity trams with an experimental occupancy-dependent fresh air control system.
Liebherr's modelling has predicted that this could reduce the energy consumption of the tram's air-conditioning system by up to 13%.
CO2 sensors are used to estimate the number of passengers on the tram, with the intake of fresh air automatically regulated to suit.
If the trial proves successful, BVG will have the option of retrofitting its entire fleet.