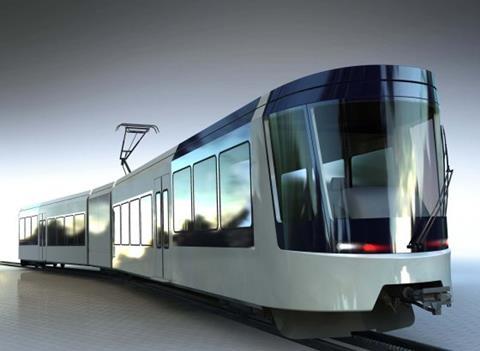 FRANCE: Stadler Rail has announced a SFr25m order to supply four articulated electric multiple-units for the 5·3 km rack railway which SNC-Lavalin is building on the Puy-de-Dôme in the Massif Central.
The vehicles will be based on units which the Swiss train builder has supplied for FGC's metre gauge Montserrat rack line near Barcelona. They will be customised to suit the needs of tourists, with very large windows giving uninterrupted views as the units climb 600 m in 4 km.
So far this year Stadler has won four orders for rack-and-pinion rail vehicles worth almost SFr200m. This includes a SFr141m order for 10 EMUs for Switzerland's Zentralbahn which Stadler says is the largest-ever order for rack trains.
Transports de Martigny et Régions has placed a SFr18·5m order for two three-car panoramic trainsets to operate through trains on the Martigny – Chamonix – Saint-Gervais route between France and Switzerland, while in a SFr12m joint deal Matterhorn Gotthard Bahn and Zentralbahn have each ordered one locomotive and Austria's Schneebergbahn two. The 550 kW diesel-electric locomotives are equipped for remote control and slow-speed running, and can operate downhill without engine power.