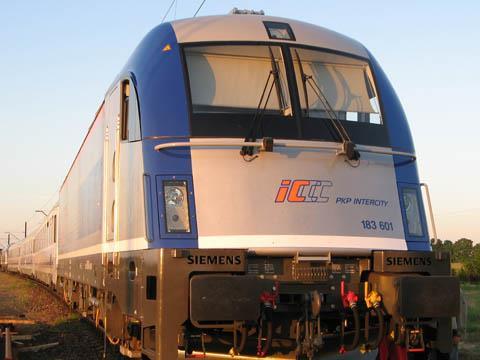 POLAND: The Ministry of Infrastructure signed a 10-year contract for PKP Intercity to provide long distance train services on November 24. This will see the government pay an initial subsidy of 240m z?oty in 2011, rising by inflation +1% each year.
The long-term operating agreement will enable PKP Intercity to finalise a contract for the supply of 230 km/h tilting trains with sole bidder Alstom Transport (RG 0.10 p000), and the order will then trigger a five-year extension to the operating contract. The EU's Operational Programme Infrastructure & Environment is providing €200m to cover half the costs of the 20 Pendolino trainsets, with the rest to come from European Investment Bank loans.
However Poland's Office of Competition & Consumer Protection has expressed concerns about the operating contract, which was awarded without a public tender. All PKP Intercity trains are classified as being subsided, even those which could potentially be run on commercial basis, which means they are automatically protected from open access competition. The European Commission has previously ruled against a similar arrangement in Spain.
Wielkopolskie voivodship has awarded PR a one-year contract operate local services from December 12. The contract was awarded directly, as the authority decided that no other operator would have had a suitable operating licence and EMU fleet.