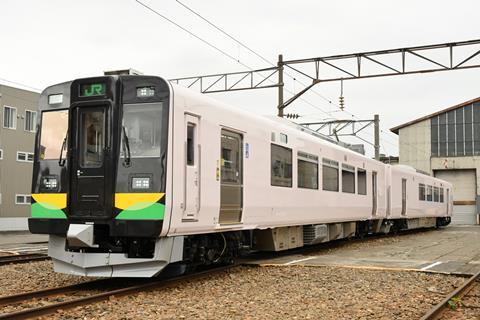 JAPAN: JR Hokkaido has unveiled its first Series 737 EMUs, which are the railway's first to be designed for driver-only operation.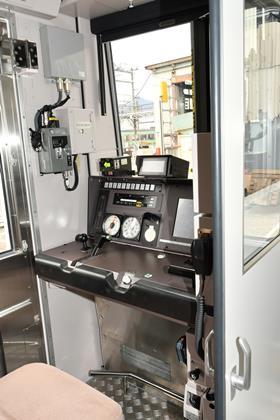 Built at Hitachi's Kasado works, the 13-two-car EMUs are intended to replace the KiHa 143 diesel railcars which have been operating local services on an electrified section of the Muroran Main Line since the withdrawal of older Series 711 EMUs in 2012.
The new trains are expected to take over around 80% of the 66 services per day operated by the ageing Kiha 143s, operating between Tokamomai and Muroran, with some trains continuing on the Hakodate Main Line. The EMUs have a top speed of 120 km/h, allowing end-to-end journey times to be cut by around 10 min.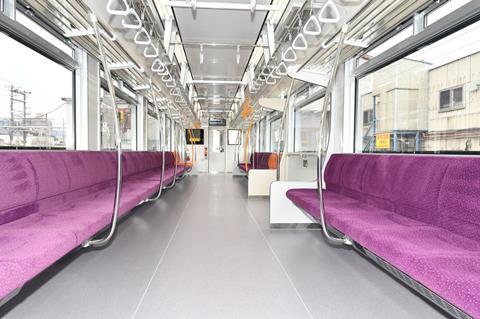 Each Series 737 is formed of a single power car with 160 kW motors and a trailer vehicle. The vehicles have aluminium bodyshells to reduce weight, but with steel ends for robustness; the power car weighs 41 tonnes and the trailer is 34 tonnes.
The units have a floor height 190 mm lower than the KiHa 143, enabling level boarding from station platforms. Each unit provides space for wheelchairs and buggies, and there is an accessible toilet. An SiC traction drive and LED lighting will help to save energy. The power car has space for 136 passengers including 49 seated, while the trailer can carry 133 including 44 seated; this gives a total of 269 passengers compared to 244 for the KiHa 143.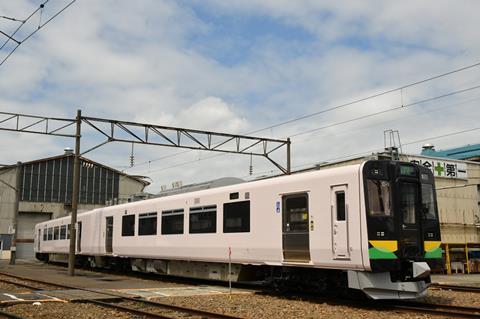 The trains are painted in a 'Sakura' cherry blossom livery designed to invoke 'warm feelings', along with warning panels featuring yellow, black and JR Hokkaido's corporate light green. The doors are painted in a light pink, while the purple seats reflect the flowers that can be found on the island.