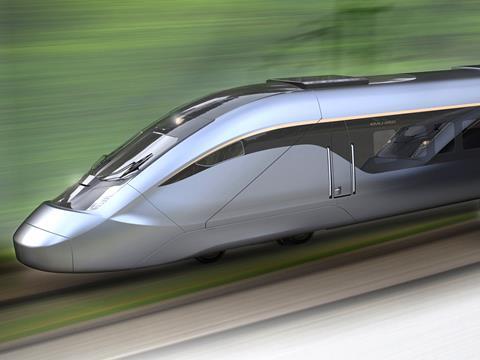 SOUTH KOREA: National operator Korail announced a 269bn won order for 84 Hyundai Rotem EMU-250 electric multiple-unit cars on December 30. Deliveries are scheduled by the by the end of 2020.
Derived from the HEMU-430 experimental high speed design unveiled in 2012, the EMU-250 has distributed traction giving a maximum service speed of 260 km/h.
Korail plans to use the EMUs on routes with a maximum operating speed of 200 km/h, including Cheongnyangni – Busan (48), Uijeongbu – Iksan (24) and Icheon – Mungyeong (12). In contrast to the KTX-Sancheon high speed trainsets, the EMU-250 will be optimised for routes where high passenger capacity and rapid acceleration and braking between relatively closely-spaced stations are more important than maximum speed.
On December 22 Korail ordered a pair of eight-car 320 km/h HEMU trainsets at a cost of 59bn won.