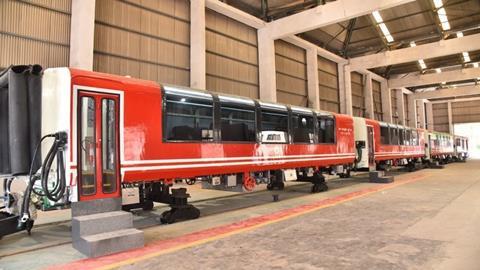 INDIA: Panoramic coaches specially built for Indian Railways' UNESCO World Heritage listed 762 mm gauge Kalka - Shimla line are now on test.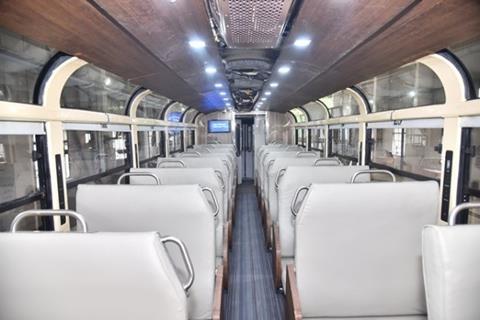 The Rail Coach Factory in Kapurthala has built an Air-Conditioned Executive Chair Car with 12 seats, an AC Chair Car with 24 seats, a Non-AC Chair Car with 30 seats and a generator car/luggage van.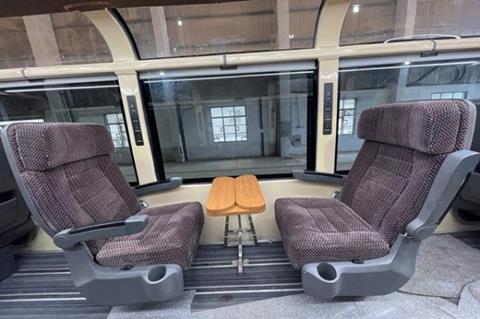 The coaches have glass roofs and large windows so that passengers can enjoy the scenery on the 96 km route.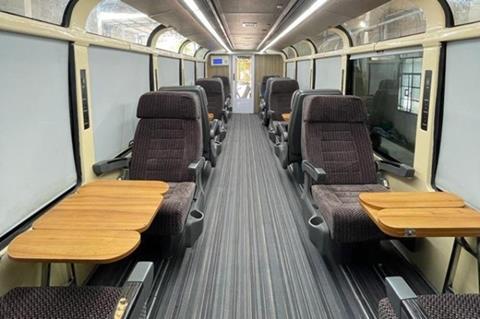 The coaches have a lightweight shell with an upgraded bogie design and improved braking system. Features include LED lighting, window panes with anti-UV coating, a mini pantry, CCTV and fire alarms.